We have a show! As you know, Brent Wear and I have been slowly working away on our collaborative project, Fancy Mammal.
We are proud to present our first show of 2017:
20 February – 25 April 2017
Living Room Realty
1401 NE Alberta Street
Portland, OR
Opening Reception: Thursday 23 February 2017 6p – 9p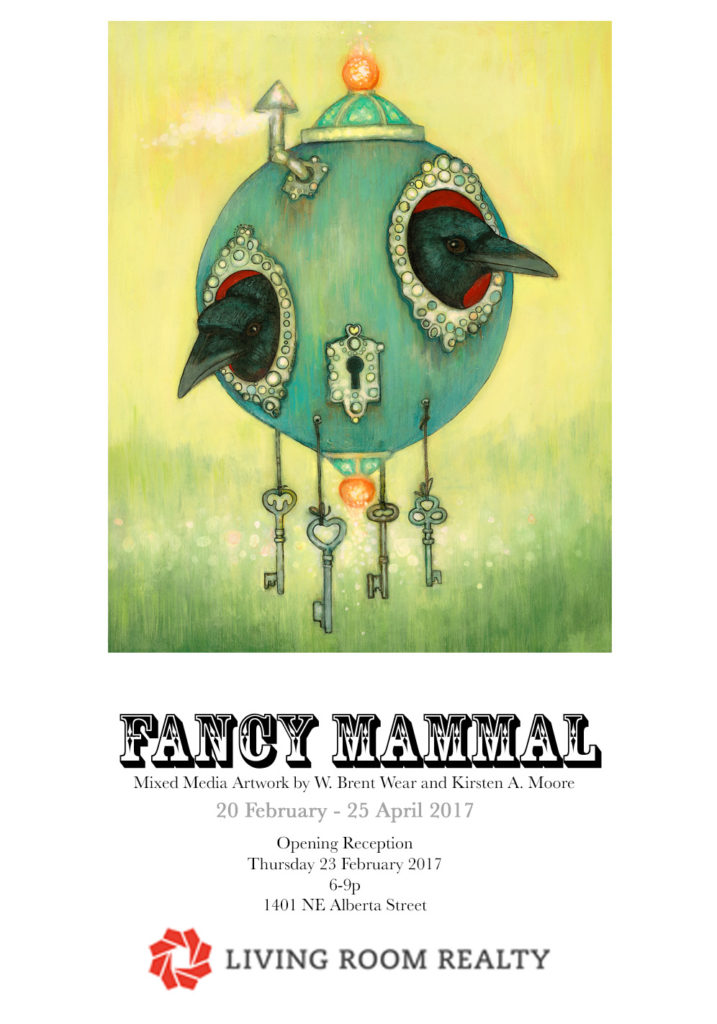 We have been working on a new series of paintings: The Mysterious Floating Crow Houses of the Pacific Northwest. The first print in this series is up for preorder here. Keep up with our progress on Instagram.