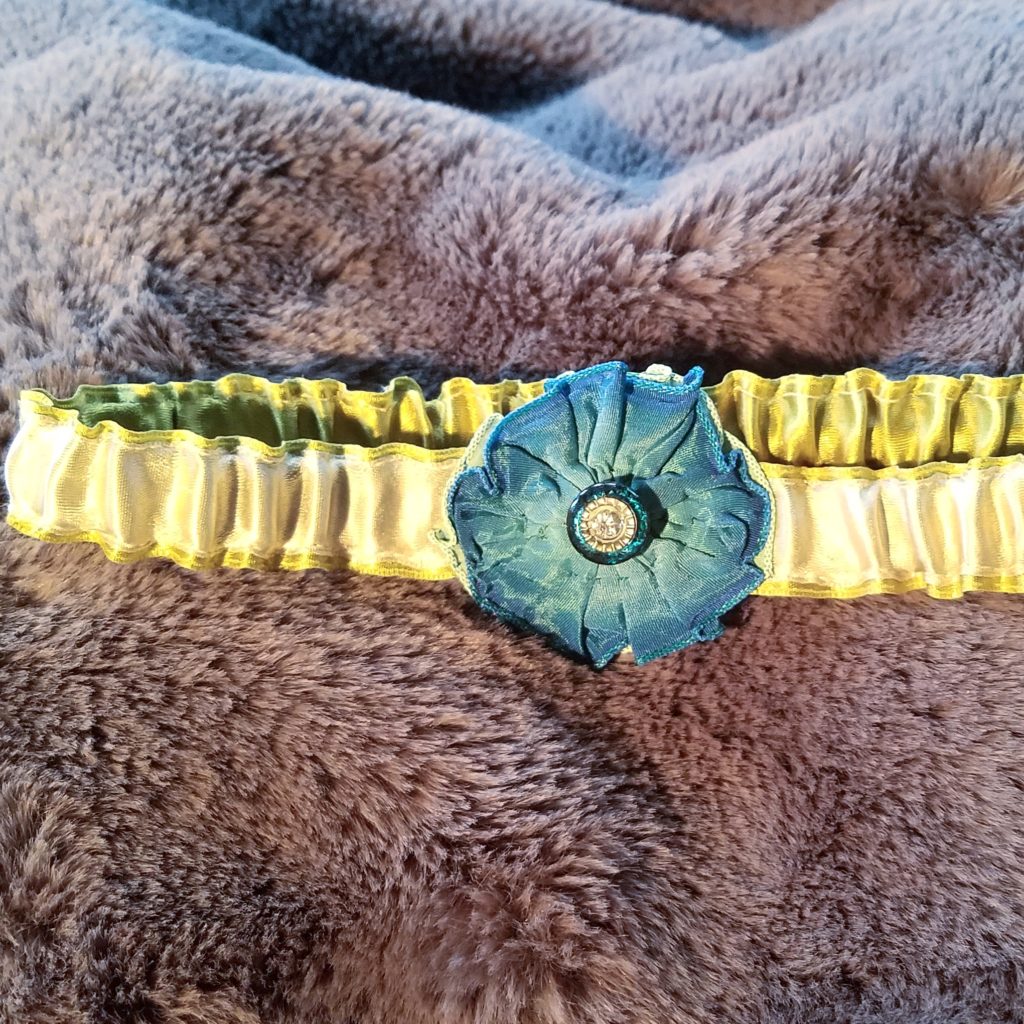 If you've been following me on Instagram you know that this is garter no. 1725 and the first garter I've made since October 2014. I suppose I thought I was done forever, but forever is a long time, and the giant box of ribbons that has lived under my bed for over the last decade has been calling my name. I don't want to return to what I was doing between 2008 – 2014 that led me to burn out on ribbonwork. This will be a try and see. I will mostly be stocking my (very happy) stockists some of whom have been with me since my first garters in 1998. I have had so many requests. I had a good stash of 50+ when I stopped, and many snapped them up. I have several stockists to supply before I can even think of adding these to Etsy again. However, if you see one you can't live without, let me know. Due to the cost of silk skyrocketing, garters now retail for $48. each.
Tomorrow 22 March 2017 if you are in Portland Jane's Vanity is having an event, and soon after tomorrow garters will be available from Jane's Vanity on their site.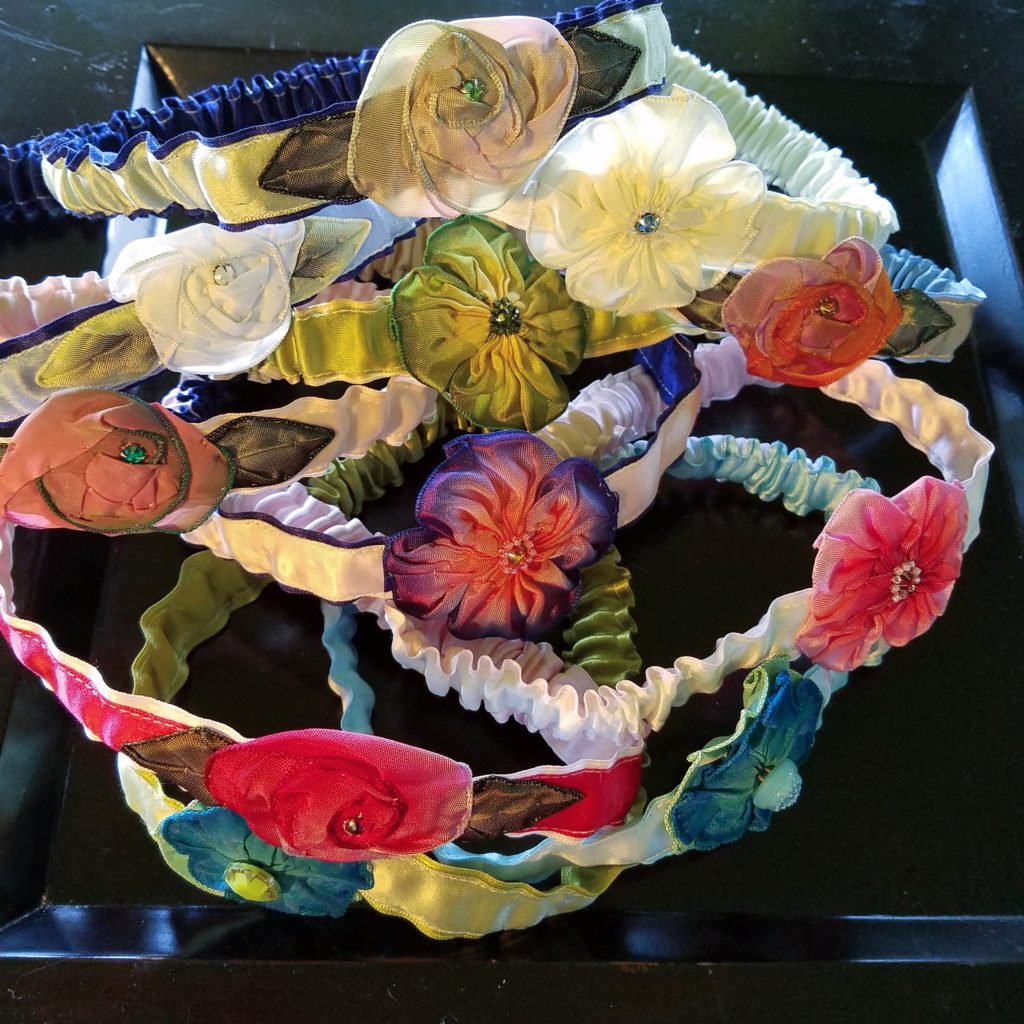 Sunday's garter pile awaiting labels to be sewn in by hand.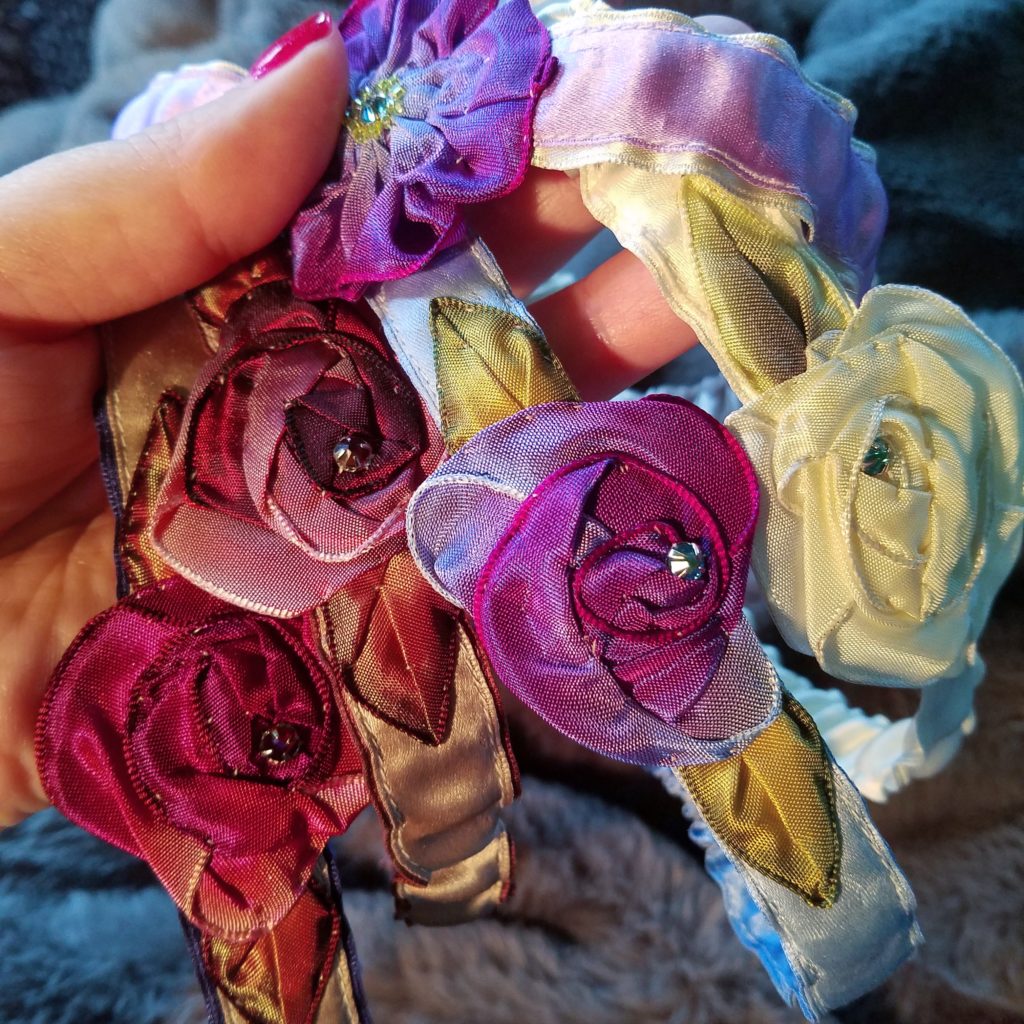 A few I made yesterday.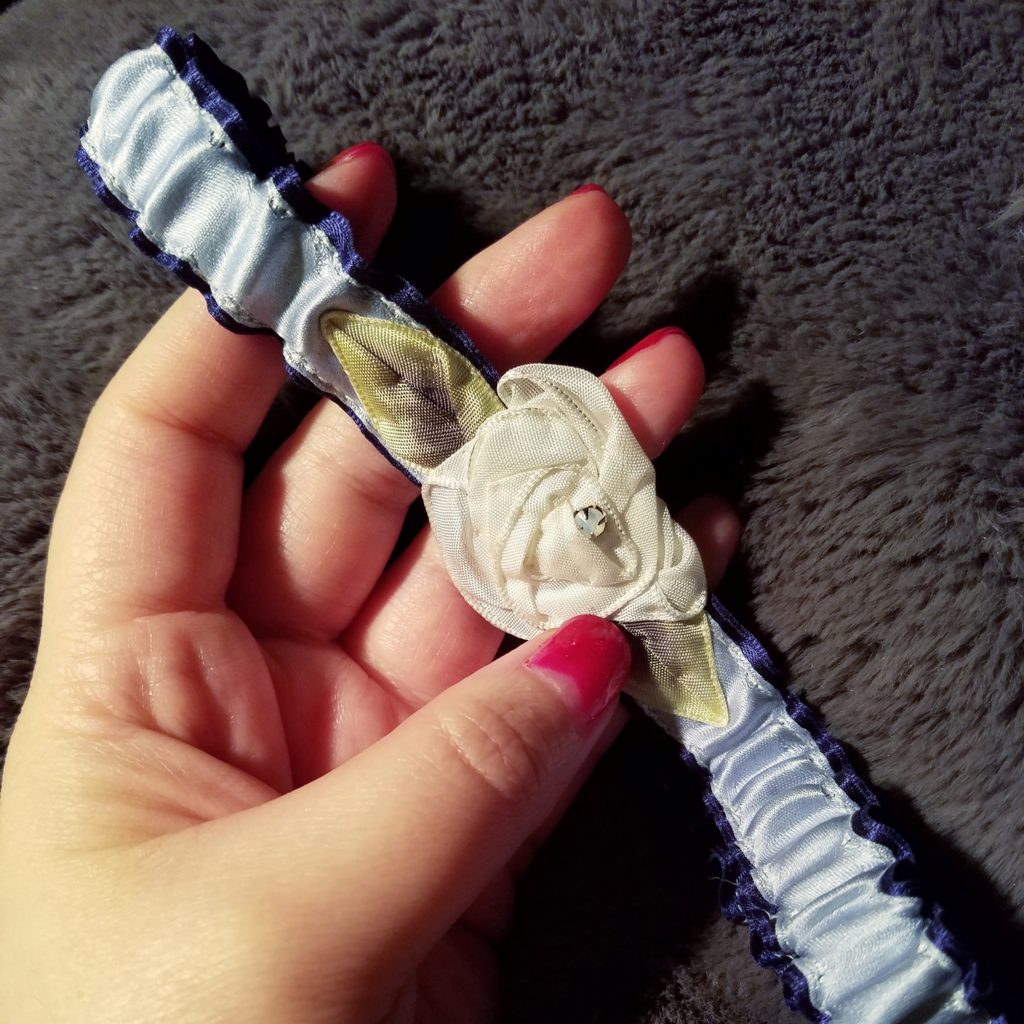 This one is SOLD, but I bet I will make another. I love this combo.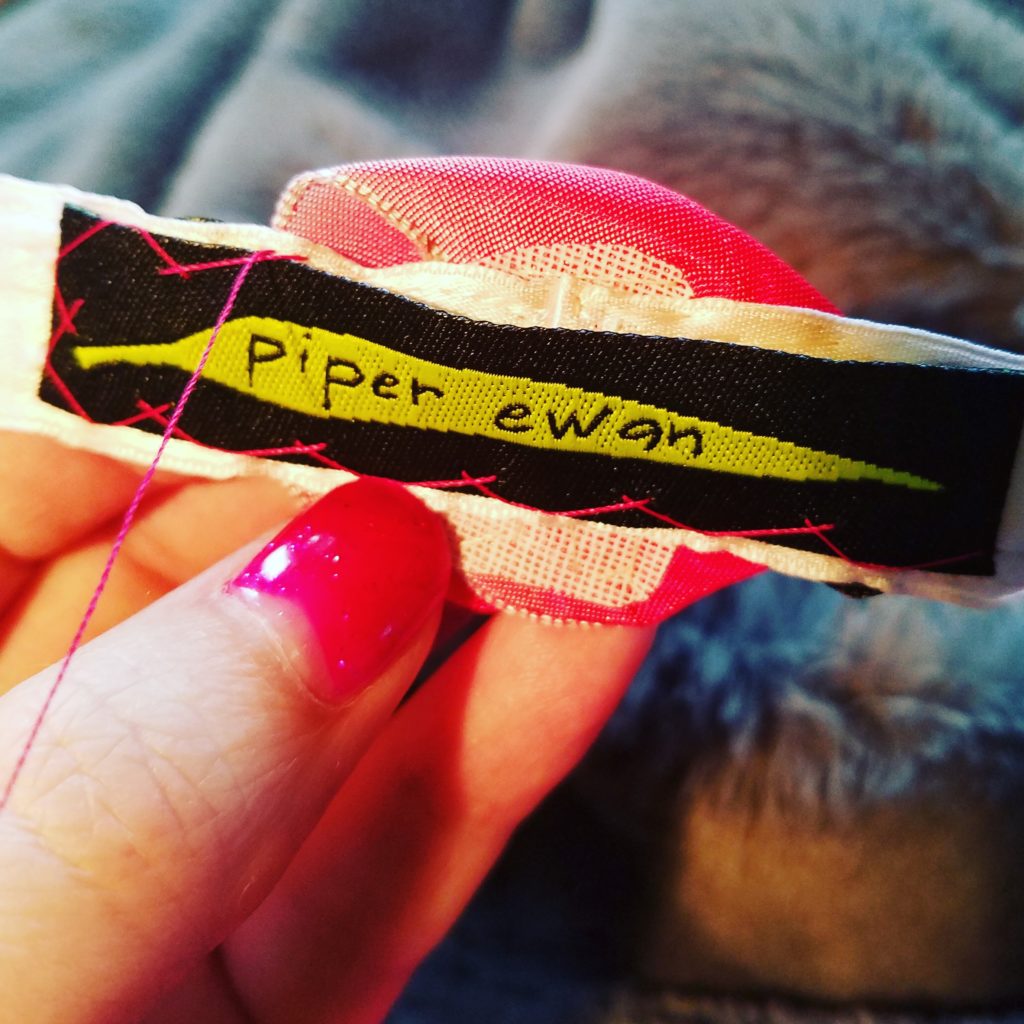 Sewing the labels in by hand.