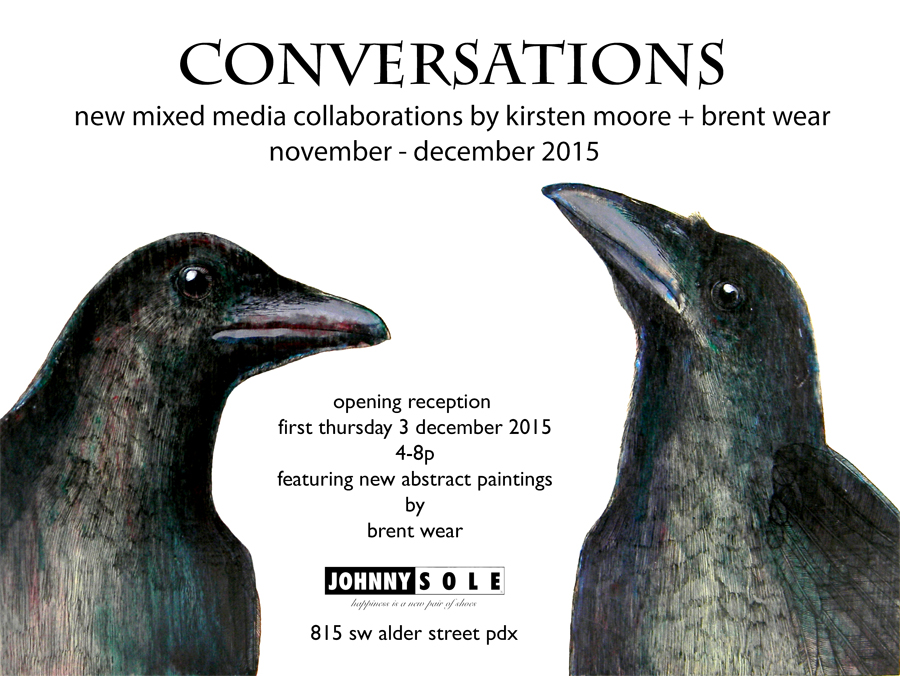 As I alluded to in previous posts, Brent Wear and I have an art show up at Johnny Sole now through the end of the year. Some of the works featured are in previous posts. All of the work is for sale right off the wall. We are continuing to make new pieces that will be added as pieces sell. We also have a selection of prints and limited edition postcard sets for sale as well.
Our opening reception is First Thursday 3, December 2015 from 4 – 8 p which will also feature a collection of abstract paintings that Brent has been working on for the last two years.
If you cannot make it that night, do come by if you are in town: regular store hours are 11a – 6p Monday through Saturday and 12p – 5p Sundays. And if you are not in town follow along here and on Instagram to see new pieces. If you see a piece you are interested in, please don't hesitate to contact me here. We ship internationally.