If you have been following me on Instagram you will know that Brent Wear and I have been working hard on finishing a crap ton of smaller pieces in an affordable range to hang up at Johnny Sole 815 SW Alder in downtown Portland for the holidays. The show will be up until at least January with pieces rotating in and out as they sell and we make more things. In the interest of being equitable to out of town fans and me not completely losing my mind, I am not listing any of the originals in my shop. Instead I am going to post photos here and on Instagram, and if you see something you want, send me a message, and I will invoice you if the particular piece is available. Apologies for the inconvenience, but I really don't want to double book anything. We are not presently taking commissions, but if you see a piece that is sold, we may make a similar piece if the demand is there. We are also making prints of most everything; look for those in my online store.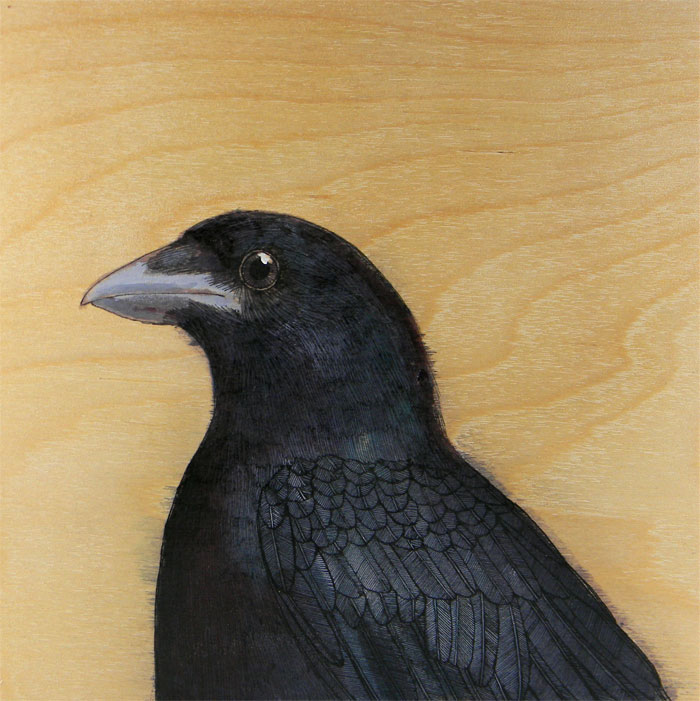 bird no. 21 8 x 8 $160.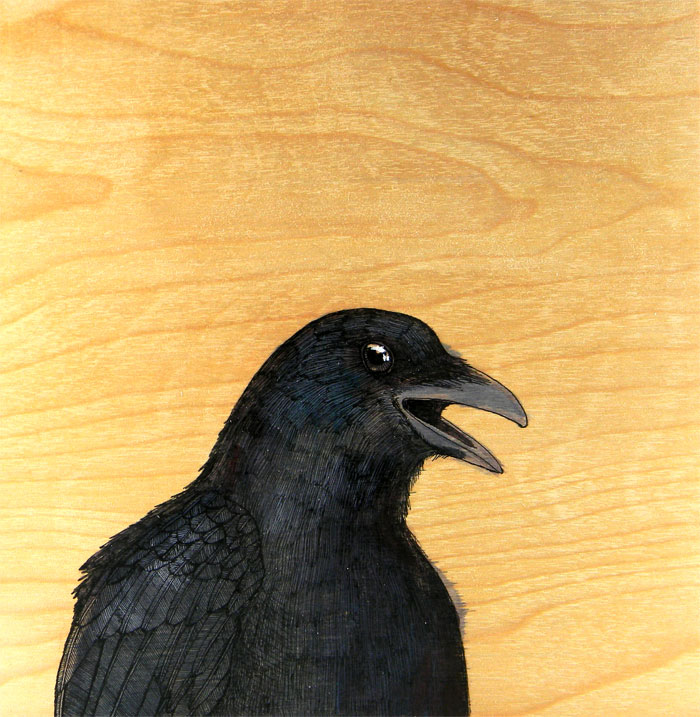 bird no. 22 8 x 8 $160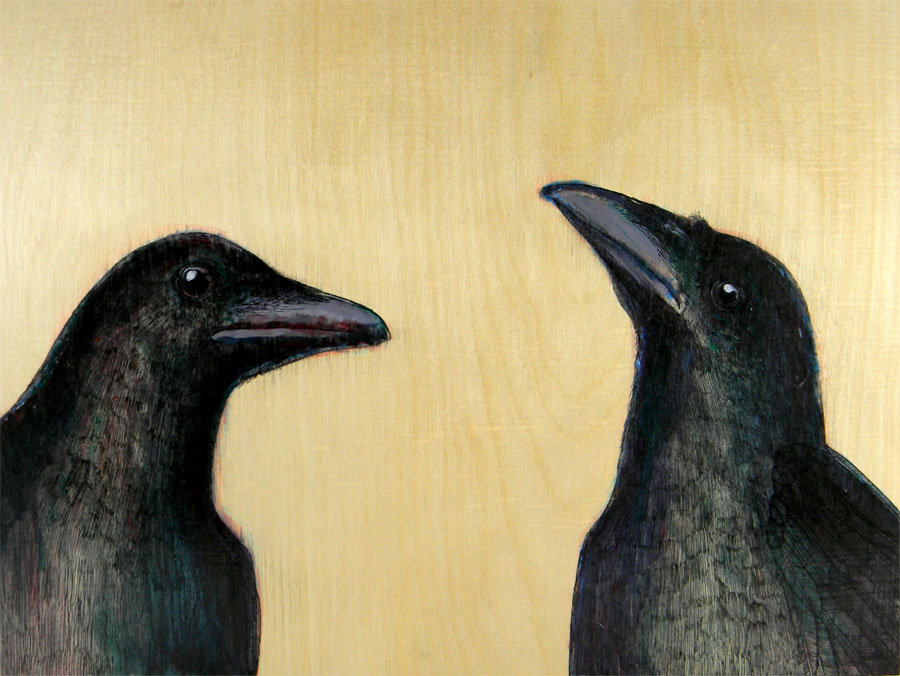 bird no. 24 9 x 12 $260. SOLD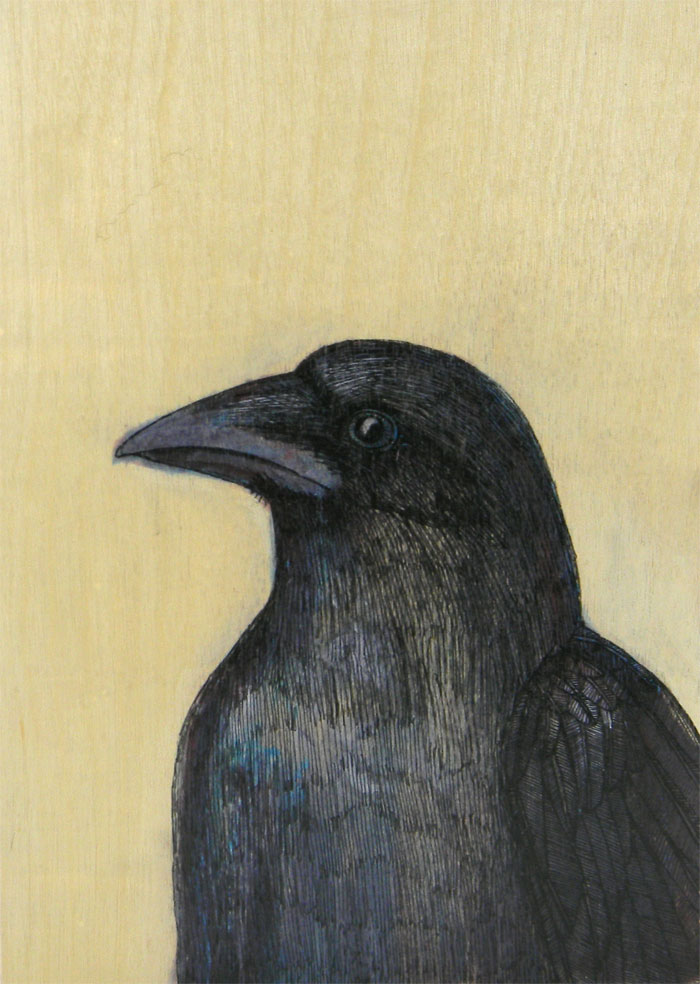 bird no. 25 5 x 7 $120.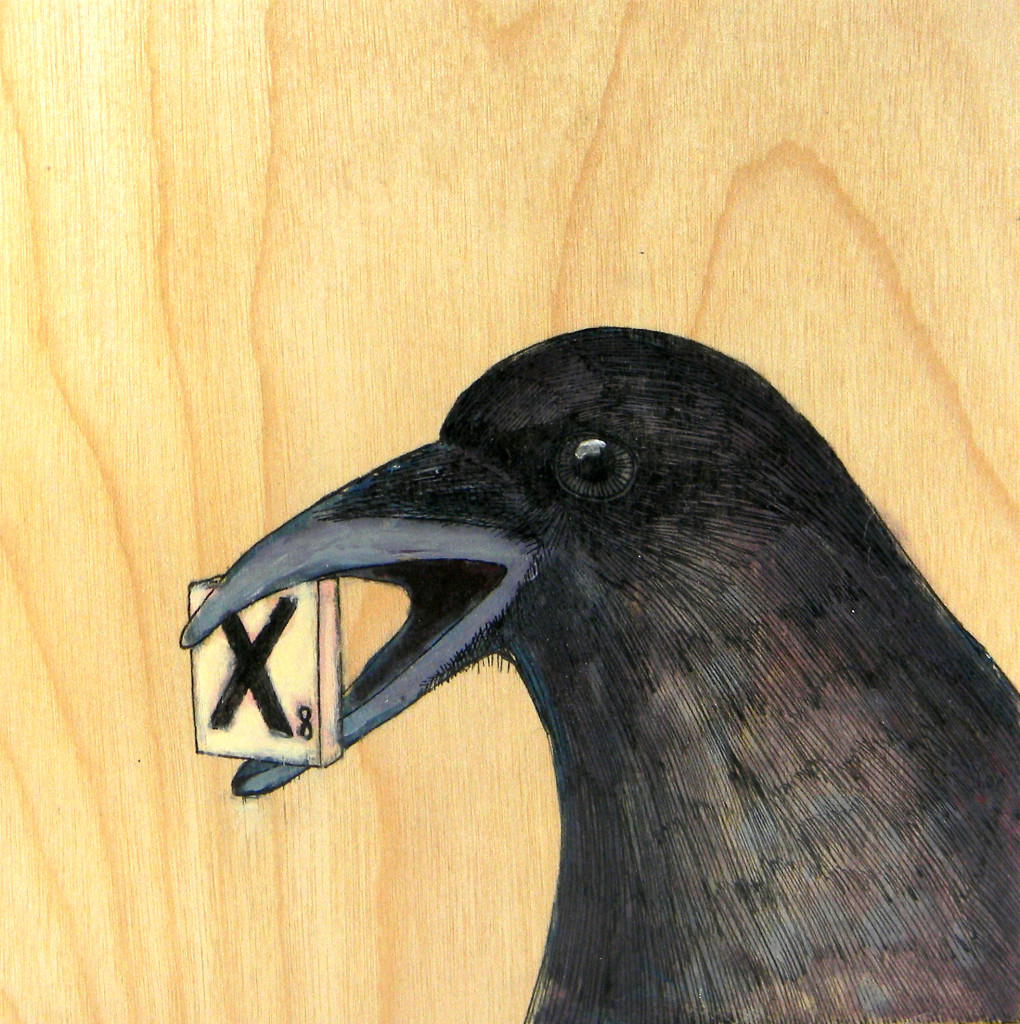 bird no. 26 6 x 6 $120.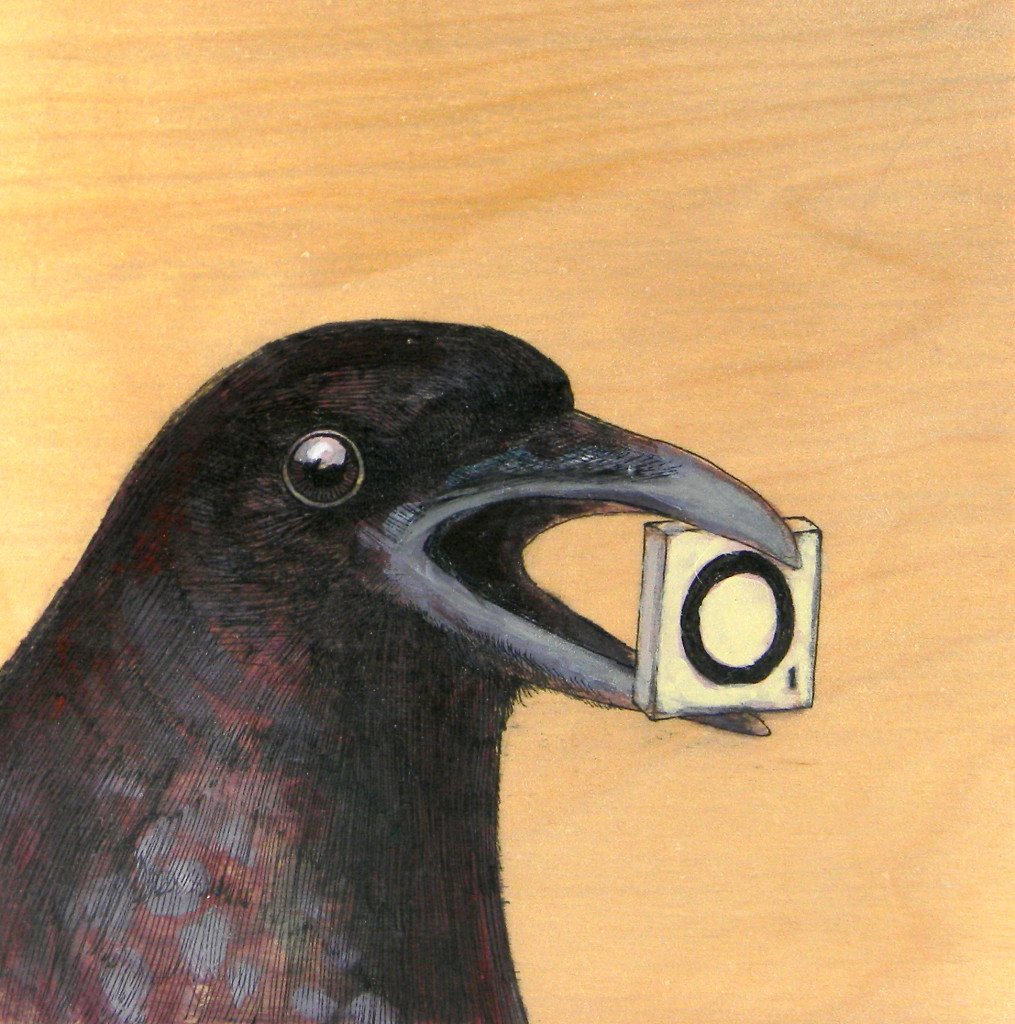 bird no. 27 6 x 6 $120.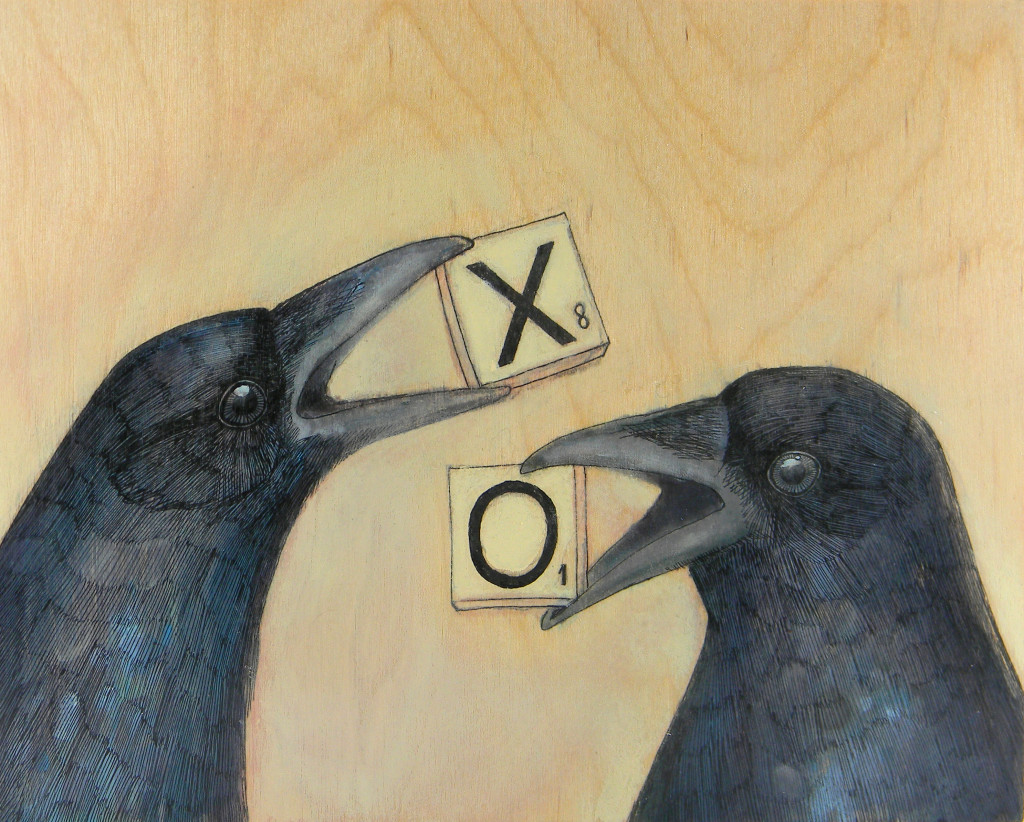 bird no. 28 8 x 10 $225.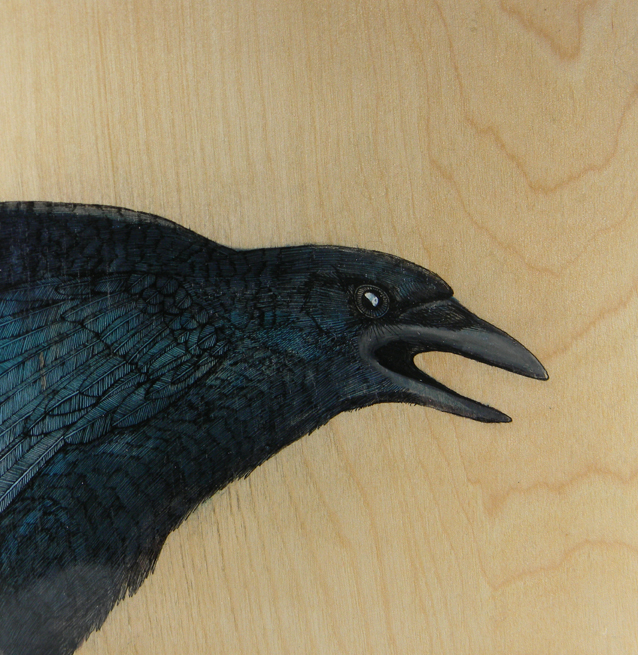 bird no. 33 8 x 8 $200.