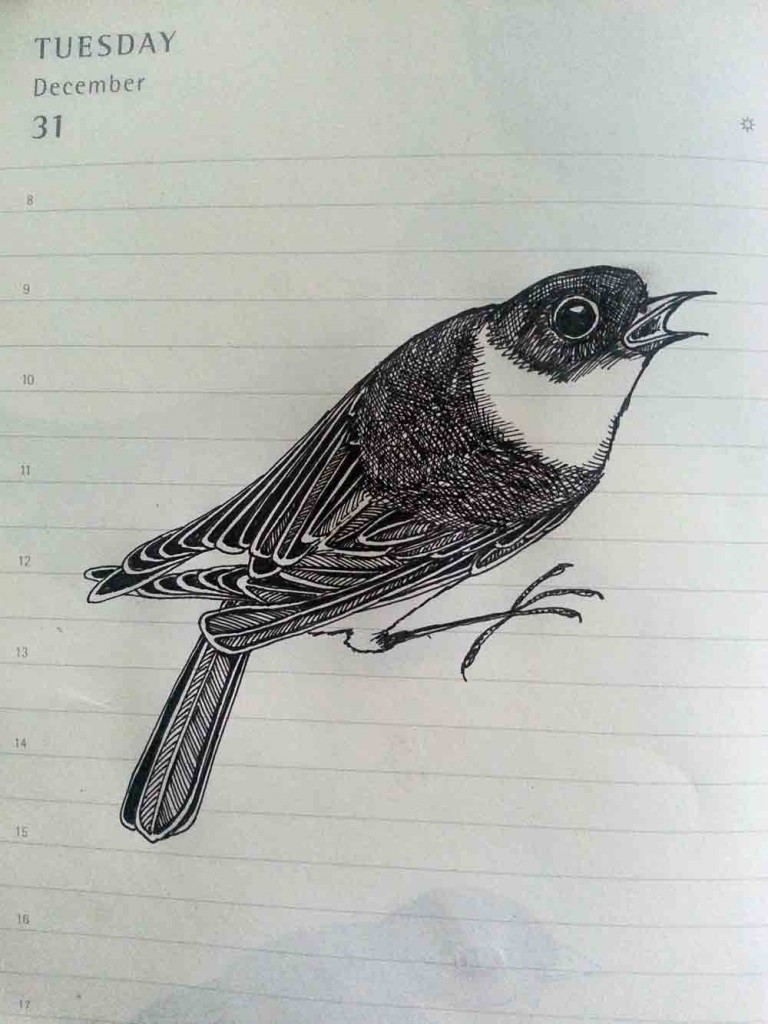 Here it is: the last bird drawing on the last page of my 2013 calendar.
I have to admit that most of December with its holiday deadlines has made this project extra challenging to draw and post to instagram every day. And I also have to admit that I am looking forward to not having to post a drawing every single day. This project has been super fun, and has led to some very interesting projects, and I am sure that I will be doing a lot of interesting things in the future because of this too.  I feel like I accomplished what I set out to do, which was learn to draw. I do feel that I have a lot further to go with this. How do you ever master birds?
The entire set in order is here.
As to 2014, I have chosen a theme, and will be drawing. After this year, I cannot imagine a mostly blank calendar, but I won't be posting every single page online.  I am a fairly private, even secretive person, and keeping my presence online has always been a challenge. It is one that is necessary to me making my living, so I made myself learn to do it; much like everything else that I decided I needed to learn to survive in the world. I do enjoy the people I have met through the internet, and all that it has to offer, but it is still not a natural state for me to exist in. And so, there you have it. I will continue to share what I'm working on. There will be more birds, more collaboration pieces and of course sewing projects coming in 2014. I hope you will like them.